Our Story
Brothers Jeff and Craig Van Ness grew up playing a lot of games. To the dismay of older brother Jeff, Craig won them more often than not. From Chess, Dungeons and Dragons, Titan, Stratego, Axis and Allies, Shogun, and Risk, to family game nights including Password and Rebound, gaming was an integral part of life. Craig took all this experience and became a game designer for Hasbro. Jeff became a teacher and used his love of games to create different ways for his students to experience history.
After 20+ years in their respective careers the brothers decided it was time to pool their creativity and begin designing and publishing games for others to enjoy. They called their new company Soaring Rhino in honor of their father. Their mission is to provide "Innovative ideas, Thoughtful design, and Engaging games."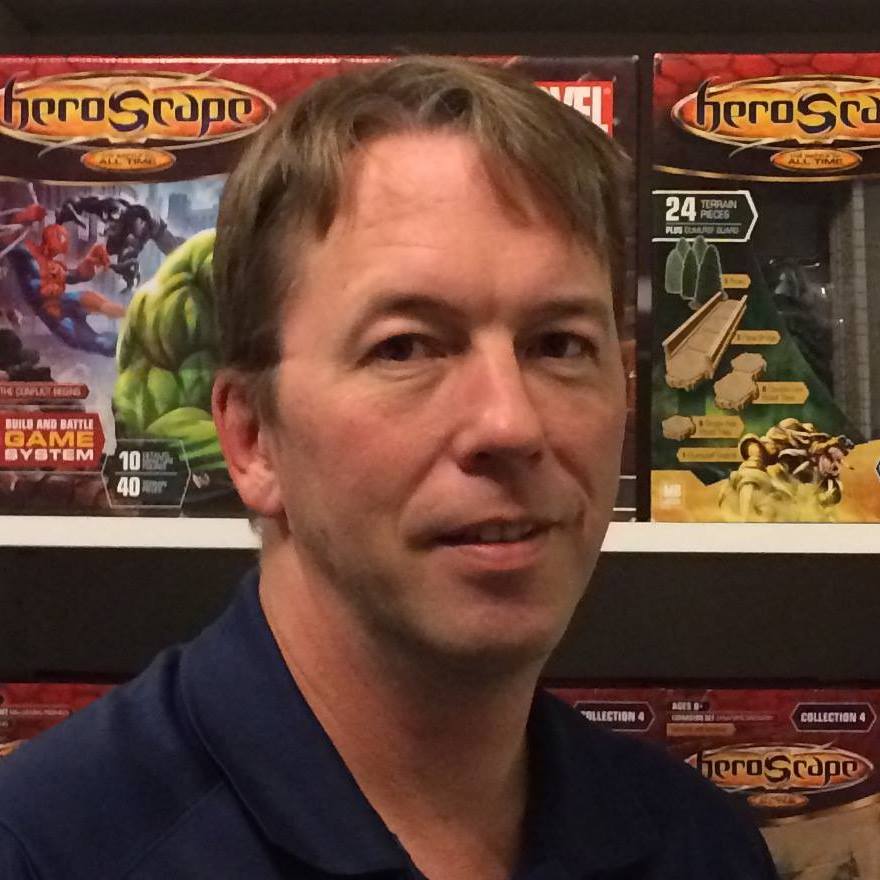 Craig worked for Hasbro for 20+ years. While working at Hasbro he worked on many games.
Check out Tom Vasel's top 10s for Hasbro and Avalon Hill. Craig's games are throughout the videos and he captured both number one spots.
Craig likes all types of games; sports, digital games and of course table top games. He likes the early stages of game design the best and enjoys helping other game designers improve their games.
Jeff Van Ness
Jeff was a teacher and administrator in the educational field for 26 years before helping found Soaring Rhino. He consistently created games to help his students learn various Social Studies concepts. While working at a summer camp Jeff picked up some animation and video editing skills. He is putting those skills to use on Soaring Rhino's YouTube channel, "It's Game Time."